Super Stack
How to play game Super Stack:
On the computer, use Mouse to play game.
On smartphone, touch on the screen to play.
Game Super Stack can be played on iPads, iPhones, Windows Phones and Android devices.
How to play game Super Stack: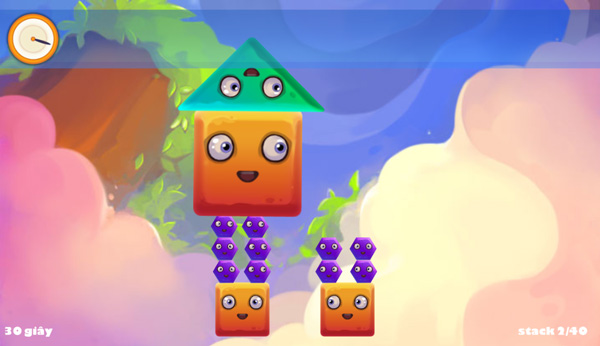 The main rule in the game is that this super-class is actually quite simple, all you have to do is put all the given shapes into a fixed, connected and unique block. How to fold all the pictures without falling down is to score and post.
Super Stack played 85 times.

Updated on 5/15/2017.
Chuyển sang Tiếng Việt