Sheep Hunter
How to play Sheep Hunter:
On the computer use to play.
On the smartphone, touch your device to play.
Game Sheep Hunter can be played on iPads, iPhones, Windows Phones and Android devices.
How to play Sheep Hunter: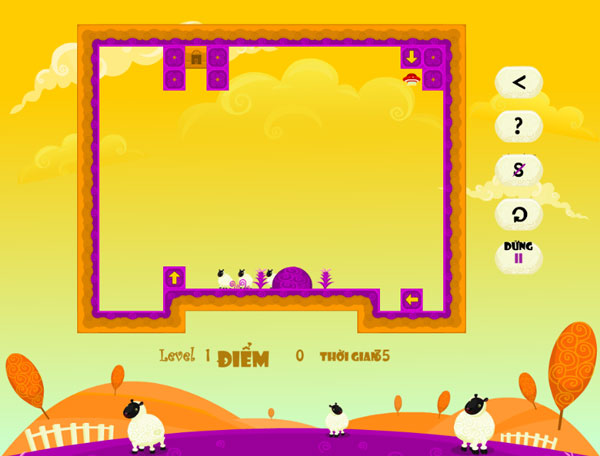 In the game Sheep Hunter, you notice the obstructions with arrows, it is the hint of GameVui and you take advantage of it to complete the challenge.
Sheep Hunter played 19 times.

Updated on 10/18/2017.
Chuyển sang Tiếng Việt