Monkey GO Happy Candy
Find all 80 gummy bears and make the monkey go happy!
How to play.

On the computer use

to play
Tag on the screen to interact with objects characters. Drag items to the specific spots to solve puzzles.
Watch the following video for instruction!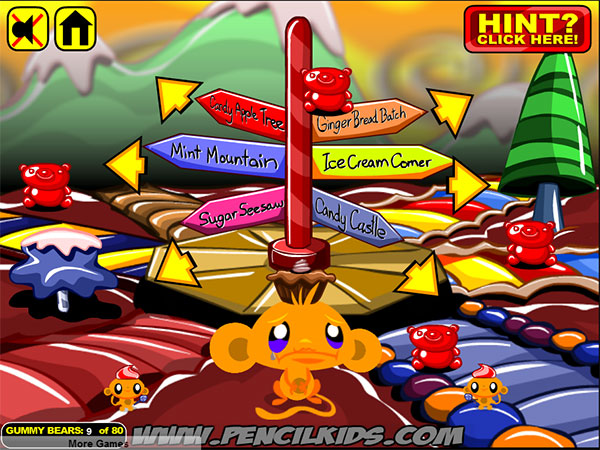 Collect all gummy bears!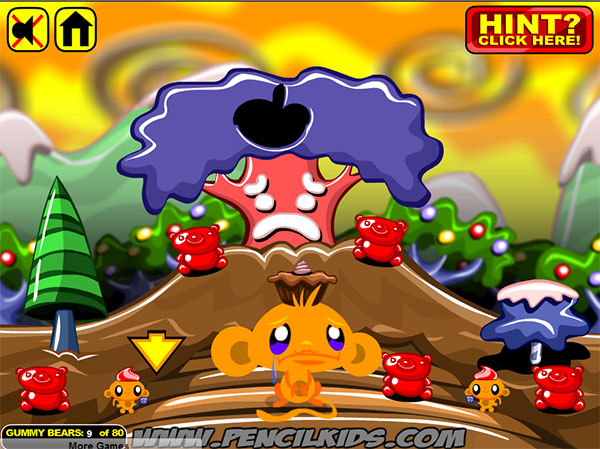 Pay attention and don't miss any gummy bears.
Monkey GO Happy Candy played 101,164 times.

Updated on 6/15/2015.
Chuyển sang Tiếng Việt